I sure hope so~ I have taken so many mail related photos since my last real post but I decided to just start fresh. I haven't been writing as much lately due to life just getting in the way. Money is a big issue too but I try not to think about that. Ugh.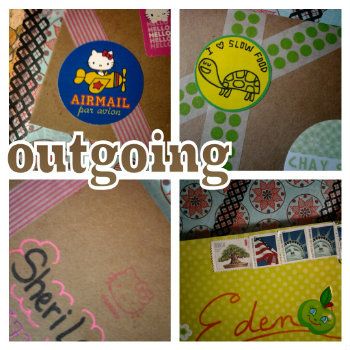 This week I mailed out three letters and return a homer. It felt good mailing these out. It has been so long. I need to get back on track but first I gotta shake the lack of motivation that has been ailing me lately.


Gonna take it slow and maybe just post pictures at first. I miss my blog. I miss my penpals. I miss you all.