It's been a while since I updated. I've been so distracted lately with other projects which I am in the process of making another blog since it isn't mail related. I am also excited about attending the Memories Scrapbooking Expo this Friday.




I wanted to share the latest goodies I bought a few days ago. Some of this stuff I needed for the expo since I signed up for a couple of classes with a friend. I really needed a nice pair of scissors since I usually buy the cheap kind. I am quite happy with this cute CutterBee scissor. I find them very confortable and I like the fact that there are small. I also got some foam adhesive which were 40% off. I saw these cute lunch bags which I plan to use as envelope for my deco swaps. This carot card also got my attention and I couldn't resist the lil' 'statches. These adhesive borders from K&Company where clearance out~ So I had to snatch them up.




I bought some 8x8 scrapbooking paper and craft tags. I wanted something small to take to the expo. I really do not want to take too much. I can also use these tags for some "Deco Supply Bags".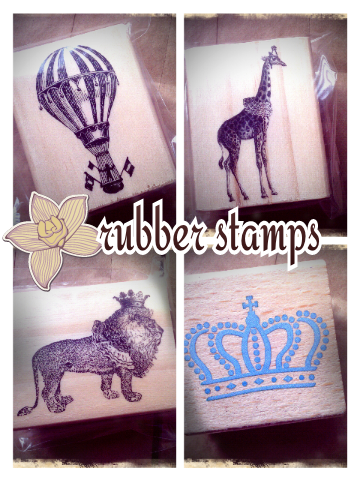 I am always looking for rubber stamps and I just love these. I plan on taking these to the expo since I already have an idea of what I want to do.

That's it. I bought a few other stuff since my last entry. I haven't really had a chance to sit through and edit all my pictures. More post coming soon.