I bought these Halloween goodies bags a while back and have been using them as envies. Here is my recent outgoing mail: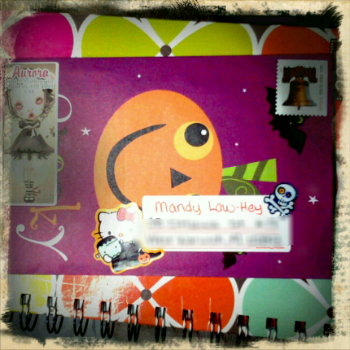 A letter to Mandy.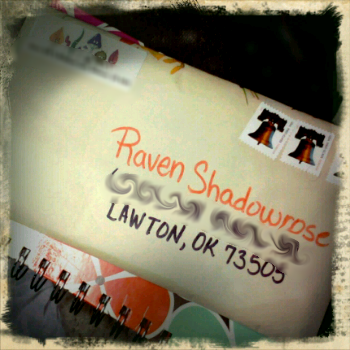 Returning a deco to Raven~ We used to penpal so long ago and I glad I can return a homer.




To the lovely, Tanya~ xoxo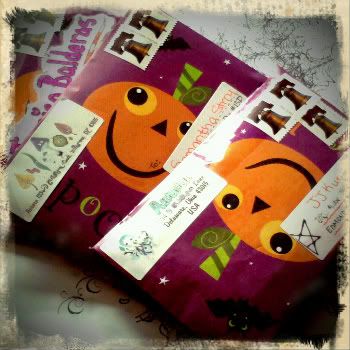 These where all suppose to go out together but one needed more postage.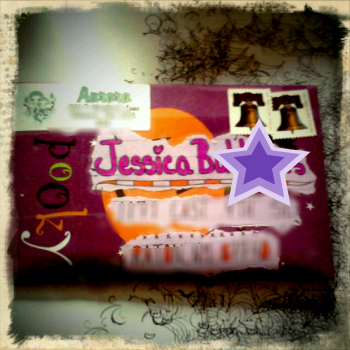 Letter for Yeska~ xoxo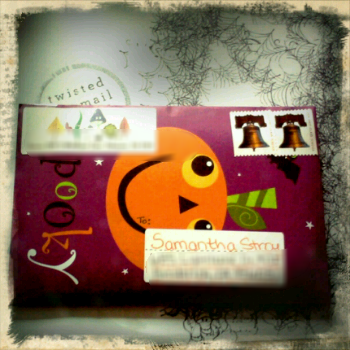 A letter for Samantha and some FB goodness.

That is all, I've been focusing on my mail lately but I just need to get back in the habit of updating this blog. It's been a lazy Summer for me and I am enjoying Fall so far. I usually get more motivated around this time. I've also been depressed... I had to put Fable down last Monday. I miss him so much.