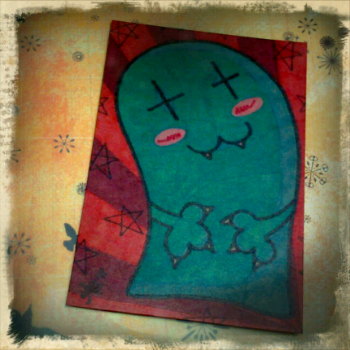 It'a been a while since I was active at Swap-bot... But I just had to join this swap when I saw it posted in Facebook. I used a piece of cardboard that I got from work and was happy that my BIC markers didn't bleed through. I doodled my lil' monster and decided to color him in. Then I colored in the background as well. I used a star stamp too.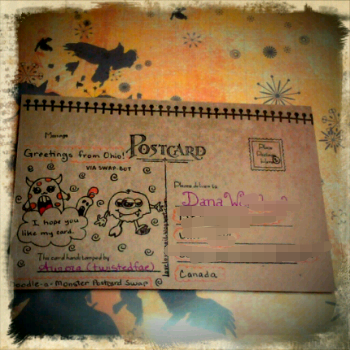 For the back of it... I used my postcard stamp which is a favorite~ I doodled some more lil' monsters and wrote a short message. I used one of my Halloween stamps for the border on top.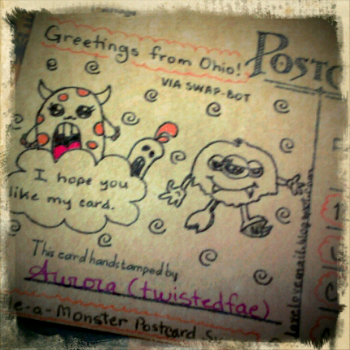 Here's a close up of the monsters.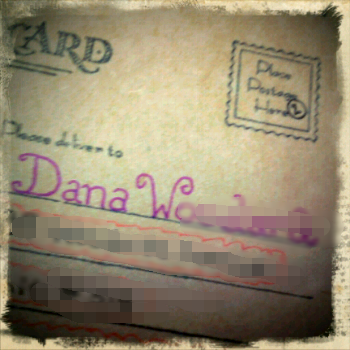 This goes to Dana in Canada and it was mailed out early this morning. I hope she gets it in time for Halloween.