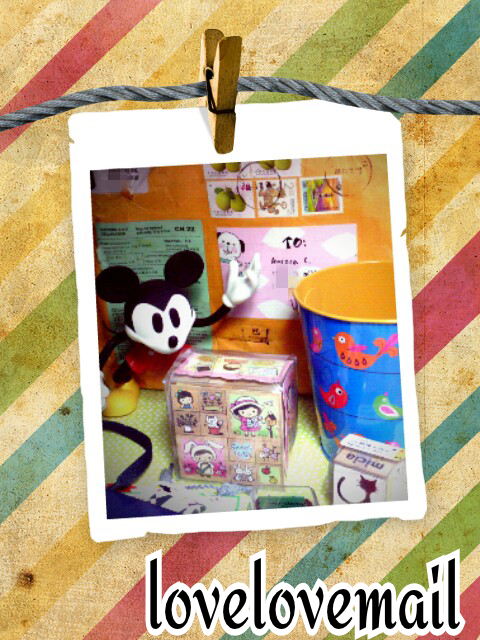 Here's a lovely swap from William via Decolicous. It was a craft swap and the theme was rubber stamps. I mailed mine out late last week and I hope it reaches Avrilann real soon. I love the Chip n' Dale deco tape used on the envelope. Too cute. Thank you, William for sending this swap my way.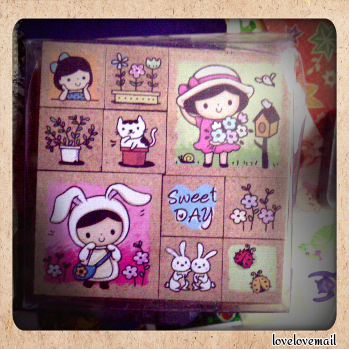 Here's a closer look. I really love this and I cannot wait to use them. The cat is too cute and the bunnies will be used for Easter, hehe. So Springy!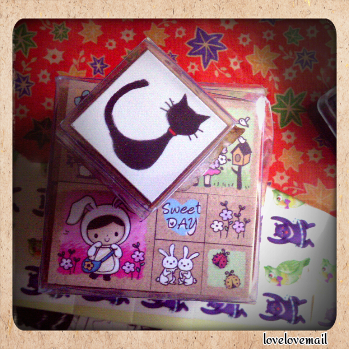 Love this kitty stamp too!




Extra goodies~ I have some decos to add to my box which is half empty at the moment. I will definately use these stickers and papers in my next deco session.

Thanks, William.