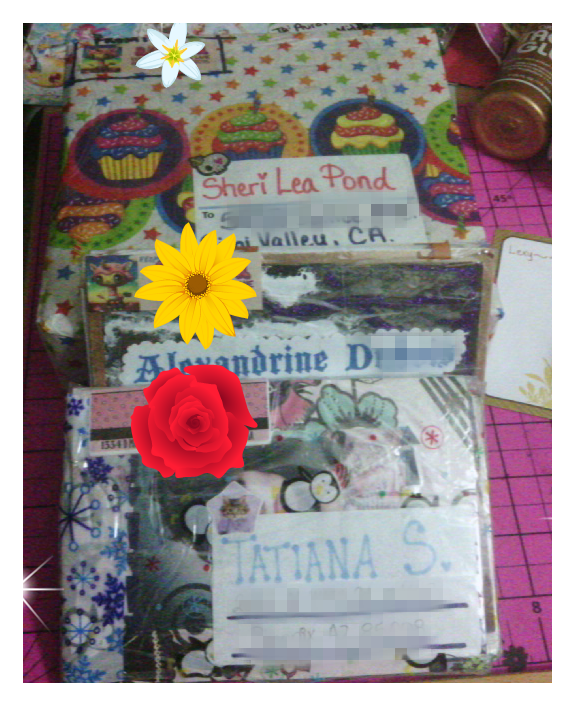 I don't go to the Post Office that often but I had a heavy box to mail on Saturday. So I left the apartment early before work just mail them all out. I used the kiosk which I like the most when there are long lines or after hours.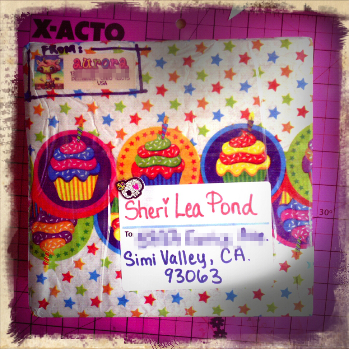 I filled this box with a lot of decos for Sheri since I know she will pass them on quickly. I am really working through my box of decos and I am actually low on decos. I also put in a little surprise for her. I've known her for many years and she's one of my favorite penpals.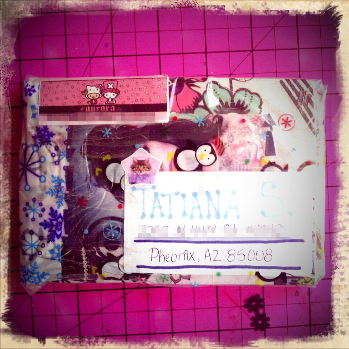 I was finally able to put a little swap together for Tatiana. I took forever to do so.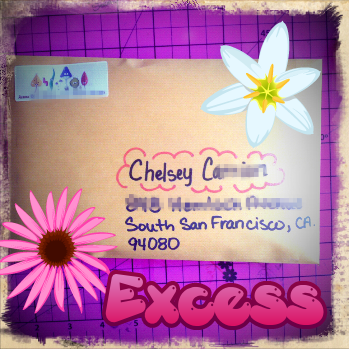 I also got rid of some excess decos. I only signed a couple of them since they were really not my kind of decos.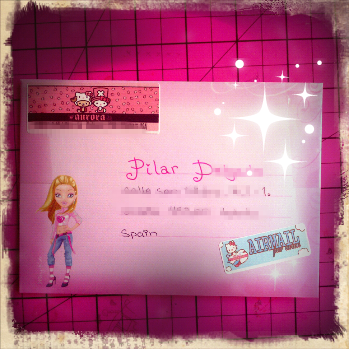 Here's my intro letter to Pilar. My first pallie in Spain.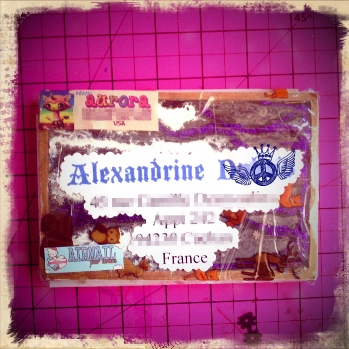 Another overdue swap~ I took forever with this one too. I hope she still wants to swap with me.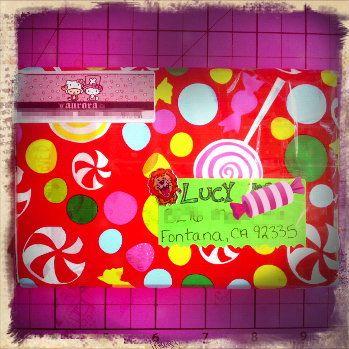 The last one, and yes I took forever with this one too. I couldn't fit as many decos as I wanted but I really like how colorful the envelope is.

I am slowly catching up on my swaps. It's taking me longer than I thought and I feel terrible with that. But my deco box is half empty and most of the one in there now are new. Also some of them I will be passing on since they are not my type. It sure feels good to get these out finally. I apologize for the delay.