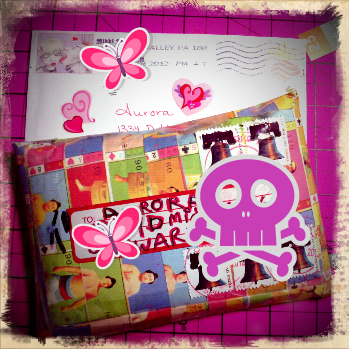 I am a little behind on posting my mail this week. I had a nice day off yesterday with my boyfriend. We just painted all day without going near the PC or even turning on a gaming console. So I will post what I can for now that I have uploaded. I still have a lot more pictures to resize and upload.




I haven't heard from Kyle in a while so it was nice to get a letter from him. His envelope was so bulky and full of goodies.




This is the back of it. I really like the paper he used.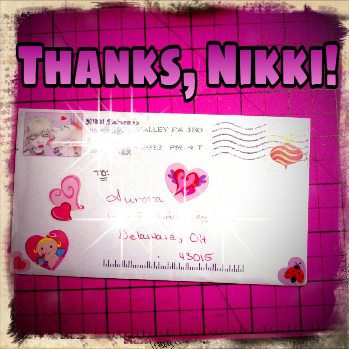 I also got a card from Nikki that was really cute. I found a package I made for her last week that should of been mailed ages ago. I thought I had mailed it out too. I hate being not so organized. I love her addy label~! Too cute.