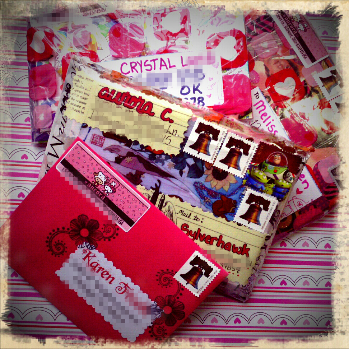 I dropped this off this afternoon before work which I usually wait until Monday. Lately I have been forgetting my mail on my desk when rushing to work. So at least, I know that the mailman will pick these up on Monday. But it feels good to drop these off since some of these are very late.




Hoping for a new deco swapper~ I have been wanting to ask Melissa for a while if she wanted to swap with me. I hope to hear from her soon but I sent a few decos her way.




Another deco swap for Dee~ I owed her a swap and a letter. I have a few oversized decos to send her way next.




I wrote to Crystal on Thursday and worked on her swap on Friday. Another overdue swap but I am setting small goals for myself each week.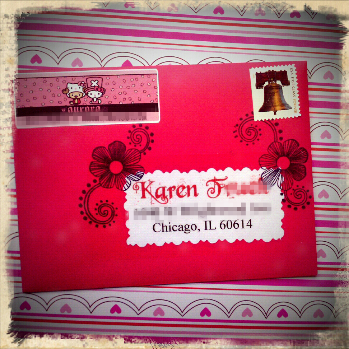 I will make another post but in this envelope is my handmade Valentine's Day card I make for Karen via a Decolicious swap.

Happy Swappin'~