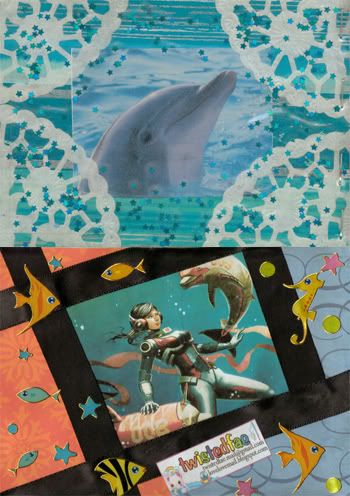 "Delphine Deco"

Made for: Sandra Langer
Made by: Lia Hartusch

At the bottom is my page and I used some old under the sea stickers I had which I love. I also used some black ribbon and scraps of paper that I found. The image was found on-line which I glad that I found. This deco is was created in 04/2010 and still has three pages to go.