Here is the rest of what I bought last Friday. I am so behind with posting pictures on here that I am about to just give up on posting them, heh.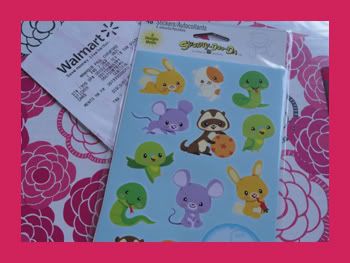 I bought these while Jamie was getting some information at the pharmacy. I bought this and a birthday card for my dad. I mailed that super late.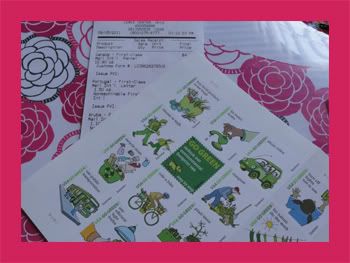 The post office was our next stop... I bought these stamps and mailed out some heavy packages. Pictures will come~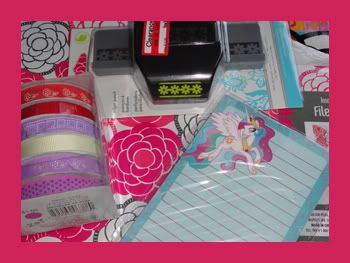 I got a few thing at Target~ I love their $1 bin, hehe. I bought some ribbon, list pad (that I use as stationery), and this flower punch that was on clearance. I am still trying to figure it out but I cannot wait to use it on for some deco supplies.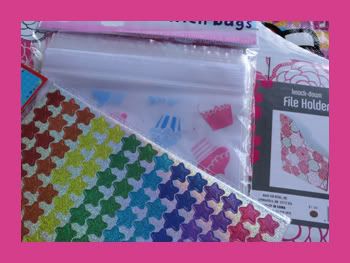 Target also had these cupcake sandwhich bags (to be used as goodie bags), star stickers (been buying anything rainbow lately), and this cute file holder (will be used to hold large decos). That is all~ I still have pictures from a haul like two weeks ago. xD *sighs* Soon I will catch up, lol.