Even though I shouldn't have... I did a little shopping today...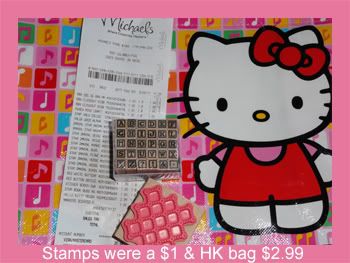 I only spent $20.68 which isn't bad, right? I got so many goodies though.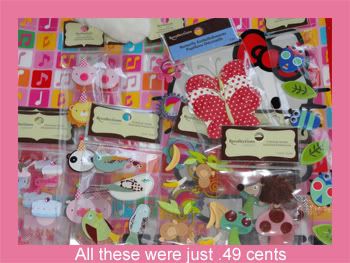 These were the first thing that went in my basket! At 49 cents how could I not? I doubled up on a few, hehe.




Oh my, how could I not pick up this Scentos marker? It's too funny and smells like Grape. They had others like strawberry and orange. I also found this lil' kitty punch and some flowers.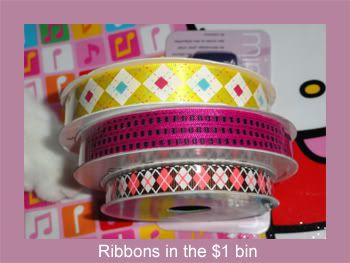 I don't have many ribbons so I picked these up in the dollar bin. I want to use them on decos and maybe on some envies too.




I bought these mainly for sticker bags. I have a few I want to sign and move along.

I did some more shopping at Target but I still need to edit the photos. So it is all about Michael's here. ^_____~