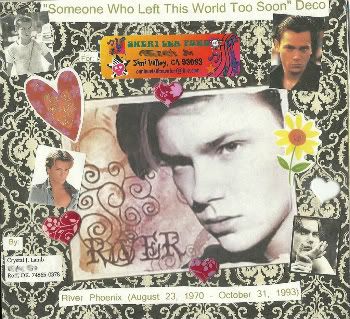 THEME:Someone Who Left This World Too Soon
MADE FOR: Sheri Lea Pond
MADE BY: Crystal Lamb




My entry: It took me a long time to find an image that I like out there. Some where just plain cruel~ But I liked the colors on this one. I tried to keep it simple by just using some ribbons, my flower ribbon punch, and flower confetti that I forgot I had. I added neon glitter and sealed it up with my favorite tape.